Jackpot 3×3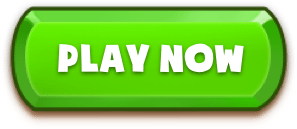 Jackpot 3×3 is basically an online slot with just 3 reels but multiple reel structures. Players have the option of choosing the number of reel sets they would want to use. This is a 1×2 Gaming production that has no wild, bonus or scatter icons. You should read on to know how you can benefit from playing this video slot.
An Online Slots With Multiple Reel Sets
What you get from this online slots is the opportunity of playing with as much as 9 reel sets. Jackpot 3×3 comes with 3 reels for each of the 9 reel sets. The graphics, animation and even the soundtrack is pretty much standard.
The good news is that the graphic design is quite colourful and the symbols in the game are clearly defined. With the multiple reels available, players will have more opportunities of earning multiple winning combinations at the same time.

Geometric Symbols On Show On The Reels
The symbols on the reels of this online slots comprise of different geometric shapes with a variety of colours. These symbols consist of a pink coloured hexagon, a green coloured pentagon, a purple coloured Star and a red coloured square. As mentioned earlier, there are no wild, bonus or scatter icons on offer in this video slot.
Understanding The Gameplay Of This Online Slots
As with most online slots, you will begin this game by choosing your betting value from a range of £0.01 up to £450.00 for each spin. Once you have chosen your betting value, you can then click on the 'Place Bet' icon to have every one of the nine reel sets start to spin. This gives you nine chances of landing wins.
With the nine reel sets spinning at once, players will have their chances of landing winning combos enhanced greatly. Players can use every reel set or they can decide to choose the number of reel sets they would prefer to spin. To select the number of reels sets you want, all you need to do is click on the grid structure that is placed on top of the reels and select your reel set option.

To Sum Up
Jackpot 3X3 will keep players busy playing, even though there is no Wild, bonus or scatter symbols. The opportunities to keep playing and landing wins steadily is a big attraction in this game. There is a 10,000x multiplier at stake in this one and players can earn a return to player (RTP) of 98.10%.