There's such a thing as free casino slots
A lot of nerves can be built up when it comes to taking the leap into the exciting world of online casinos. For a lot of people the idea of jumping straight into real money games really is a bit too much. Fortunately though; there's no need to worry about that sort of thing as there's an excellent way for you to transition from the real world into the online one which is by playing in the free casino slot games first!

Making the transition from live to online can take a bit of time to get used to and you don't want to be spending your money until you're confident in your abilities which is the first reason why free casino slots are so useful. Truth be told we don't think it will take all that long for you to pick up how to play especially if you've played regular slots before as there aren't too many differences however you will want to know what those differences are before playing for real money.
The second big advantage that comes from playing free casino slots is that you'll get to discover all the different online slots there are in the world. The online and mobile casino industry now homes well over 1,000 unique slots which means the likelihood of you running into the slot you enjoy the most right away is quite unlikely. If you had the choice we're sure you'd want to spend your money on the games you like the most rather than ones you're not sure you'll even like and the only way you're going to be able to discern the good from the great is by playing the free casino slots first to figure that out cheaply and effectively!
It's important to get a feel for the slots while playing for free
Getting a good feel for which games you enjoy the most is only half the battle in where you'll want to be spending your time with the other half being the site you're playing at itself. There's a lot of top casinos out there and they all offer something a little bit different to the next so the best way to find out which site you like the look and feel of the most is to try out the free casino slots games on each of them to get a better idea. Our advice would of course be that you try Mobile Slots Casino first though!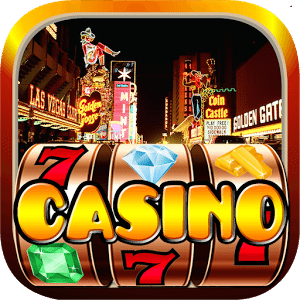 The final reason as to why you might want to play some of the free casino slots is the fact they're actually quite fun to play! You don't have to be spending money to have fun given how thrilling and cinematic these games are on their own so they can also be a whole lot of fun even when there's nothing on the line!
So with gameplay that matches the real money games, an opportunity to discover which games you like and which you don't, a quick way to get a feel for the site you'll be playing at, and the fact that these games are actually fun on their own there's always a good reason to spend your time playing in the free casino slots games!