Vegas Downtown Blackjack Gold Review

Microgaming gold series is introducing the vegas downtown blackjack gold, which is an American version of the game. There are many versions of blackjack series by Microgaming, including European and American ones. However, this American version online casino game does offer many types of bets, including main bets to boost its winnings. Obviously, the objective of this game is not different from a regular blackjack game. Stay under 21 to avoid being out of the game. However, dealing with a greater total than your croupier is the finest form of winning.
Vegas Downtown Blackjack Gold game rules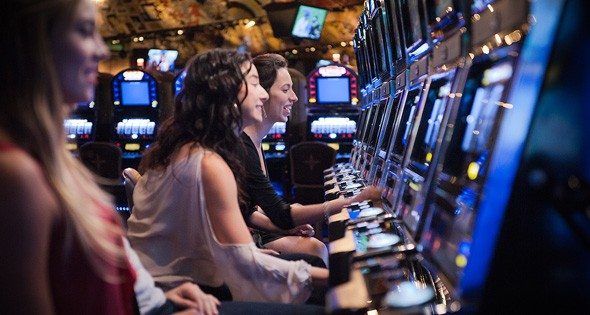 Moving to the game, vegas downtown blackjack gold game uses 2 decks with 52 cards excluding jokers. Cards are shuffled before every hand, in order to enhance the winning of the new hand. The players can wager within the range of 1 dollar to 100 dollars, for a hand. When the game begins, the player is allowed to play one hand at one time. The dealer now draws for himself, and if the card is an ace or ten he checks for the blackjack. The dealer finally stands on soft 17. The player can use double up on any two cards. If the player gets his required combination, the dealer does not deal cards to the player. The split is allowed with cards of same values. Suppose if the player has 2 tens or 2 face cards carrying tens, then you can split the cards. Blackjack after a split is not allowed. The player can split if he has 2 aces but only once in a hand, and only a single card is allowed to be added. Until the 4 hands form, the player can split for 3 times. Surrender is not applicable in this game.
Vegas downtown blackjack Gold payouts
The normal ordinary bet gives 1:1 payouts
The blackjack bet gives 3:2 payouts and the Insurance bet gives 2:1 payouts.
There are no bonus payouts and jackpots in Vegas Downtown Blackjack Gold game. The user interface is quite clear with all known buttons that even a beginner can understand. The bonus bet payouts are one of the best features of this game. The re-bet option provides for betting again, and the settings button asks many options. By Auto-play one can start playing automatically.

To sum up
Vegas downtown blackjack gold is produced by some of the top producers for internet gambling. The rules of this version of blackjack are easy to understand. The game includes several options, thus making it easy for the gamblers.