Triple Pocket Hold em Gold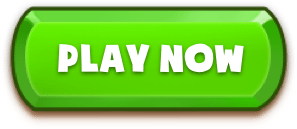 In Triple Pocket Hold em Gold, the two dealers are located in a community card area. This is quite different to the Texas Hold'em video poker which was also developed by Microgaming. Learn more by reading through this review.
Understanding Triple Pocket Hold em Gold
The chips in Triple Pocket Hold em Gold can be seen on the lower left-hand corner of the screen. When players click on these chips, they will be able to choose the size of their bets. Bets of as much as £200 can be placed per 'Hand'. If you do not have that much to spare, then you can place bets for as low as £1 per 'Hand'.
The game starts when the 'Deal' button is pressed. Playing cards can be kept by pressing the 'Hood' button. At the start, you are shown two playing cards. These cards can be kept if you are happy with them. However, if you are not satisfied with the cards you can pass them on to the first dealer. If you pass these cards to the dealer, another two cards will replace them.

Different Winning Hands And Combination Payouts
In this game, you have different 'Hands' and payouts. These are stated below;
With a Standard Flush, you will get a 2:1 payout rate.
Having a Full House gives you a payout rate of 4:1.
4 Of A Kind earns you a 10:1 payout rate.
Landing a Straight Flush earns you a 20:1 payout rate.
If you land a Royal Flush, you will receive a 50:1 payout rate.
More On Playing Triple Pocket Hold em Gold
One more thing that you need to note in Triple Pocket Hold em Gold, is that you can also pass the second set of two cards that you were dealt with. You pass the playing cards to the second dealer if you are not satisfied with them.
There is no real strategy in this video poker. Once you click on the 'Hold' button to keep your cards, you have done your bit. The playing cards are then compared automatically and your 'Hand' is declared.
 
To Sum Up
There are no advanced features in this video poker game. The graphics are basic and the sound effect is standard. However, the game can be interesting to play and players can gain a decent payout when they win.