French Roulette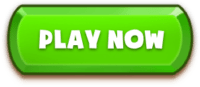 Microgaming has developed an online roulette strategy game known as French Roulette. This is a variant of the European roulette game. It comes with a standard table grid consisting of 12 rows and 3 columns to give you 36 slots. It also has a 'Single' zero (0). You can read the review below to learn more.
Your Roulette Strategy Starts With Knowing How To Play
Whether you decide to play from your PC or on a mobile device, the rules of French Roulette remain the same. The game kicks off with you selecting your betting size. You then place your bets on the table grid. By placing your bets inside the grid either on a number or group of numbers, you would have placed an 'Inside' bet.
If you decide on a different roulette strategy and you place your bets outside the grid, then you are placing an 'Outside' bet. Here you can place your bets on colours or on odd and even numbers. There are also specialist betting options in this game, and you can access them when you click on either the 'Open Favourite Bets' or 'Racetrack' options.

The Specialist Betting Options
What makes the French Roulette variant different from other European roulette games, is that the roulette wheel and table grid have French words. Some common words you will see in this roulette game include a pair, manqué, impair and passé. Do not worry, as these words also have their respective translations just in case you don't speak or read French.
If you chose the roulette strategy of placing a specialist bet,  here are two betting options that you should consider.
The Racetrack: You can quickly bet on either a single number or any number around that number on the roulette wheel, with the Racetrack betting option. By placing your betting chips on the racetrack, you will have the different available betting options displayed.
The Special bets: You are privy to the different available betting options. You can choose a defined group of numbers to place your bets on. Your favourite bets can also be saved in this option. When you do this, you can make use of these bets at a later date.
Implementing Your Roulette Strategy
As soon as you have decided on which bets to place, you just have to click on a large 'Green' button to commence the game. At this point, you just have to hope that your roulette strategy of placing certain types of bets work.
It's left to chance, as the ball spins on the roulette wheel and stops on a slot. If the ball lands on your selected bet you are victorious. If not, you will have to re-strategise and play another round.

To Sum Up
This is a decent version of online roulette. It can be played by both casual and experienced players alike, and there are good payouts for wins as well.