Pharaoh Bingo Review

Pharaoh Bingo is the newest form of bingo game designed with Egypt artefacts. This game was advanced by Micro gaming- the popular casino software brand. The graphics and the music that runs in the background is of an Egyptian style. The game depicts carved designs in the middle and 4 cards are displayed on either side of the sculpture.
Play Pharaoh Bingo
The player has to select the bet amount of each card as well as a total number of cards. Now you will be displayed with a certain number of cards according to the stake you select. At any time you can increase the stake value of the card. You can change the cards by pressing change cards symbol located at the bottom of the game. The player can use this symbol until he gets the cards of his choice.
Now press the play button and the player will get 30 random balls instantly. If the number that appears on the balls match with any of the numbers on the cards, then that shows the mark on the numbers. However red colour line in the card represents a winning combination. There will be a display running at the centre asking to need an extra ball. It takes some credits to reveal the ball. You need to press yes or no for the extra ball. By launching the extra ball, you have huge winning potential.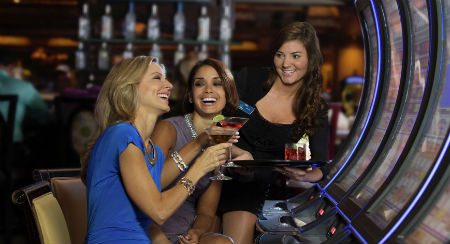 Each card in the Pharaoh Bingo game will display some numbers randomly with 3 rows and 5 columns. The numbers on completion are crossed. 5 numbers on a row will complete a line and appear red in colour. When it turns red, you can win bonus
Learn about the payouts of Pharaoh Bingo
After winning again you will be asked to launch a ball. The game comes to an end if you have no new space for launching the balls. Pharaoh Bingo game has View pays symbol at the top right and left ends which ensures your payouts. The payouts section explains what to expect from certain type of winning combinations.
Summing up

Pharaoh Bingo is designed with ultimate graphics and game features. The game is easy to understand and play. Whenever you complete a row with the cards, you will be saying bingo. Bingo lovers love playing this newest form of bingo online.