50X Wagering the bonus amount before withdrawing. Valid for 90 Days from receipt. Free spins/money offer: valid for 7 days from receipt. Subject to website and Slots Mobile Casino full bonus policy.
Please note: Our site promotions have recently changed and the free spins sign up offer has been removed. We are in the process of updating the site content to reflect this. Please take advantage of the other bonus offers described on our promotions page. Thank you. Sign up Today!

Multi-hand classic blackjack gold review

Multi-hand classic blackjack gold is brought out by Microgaming, with some different features but almost resembling the traditional blackjack methods. Blackjack game comes with some specific rules for the players or the dealers. Live blackjack casinos are those casinos, where one can play the blackjack live from anywhere in the world.
This casino game brings you some ultimate fun, as the game allows for more winning opportunities to players as compared to the other blackjack games. This game is made realistic with the possible animated graphics, and healthy interface.
Multi-hand classic blackjack gold Game rules
Multi-hand classic blackjack gold uses 5 decks of 52 cards, thus increasing your winning chances over the dealer. With all the methods of blackjack gaming rules, there are some different elements in the game. The dealer has only one hand to play and stand on all 17s. When the game starts, the dealer provides you with all five hands, later you can choose according to the cards you possess. This game allows doubling down only when the thing is 'hard hands'. Hard hands in general, forms when the player has a cards total of 9,10, 11. Splitting is allowed only once in this game. Aces can split in this game, and more than one card is allowed to be sent to them. Whereas in other blackjack games, only one card is allowed to be sent to ace.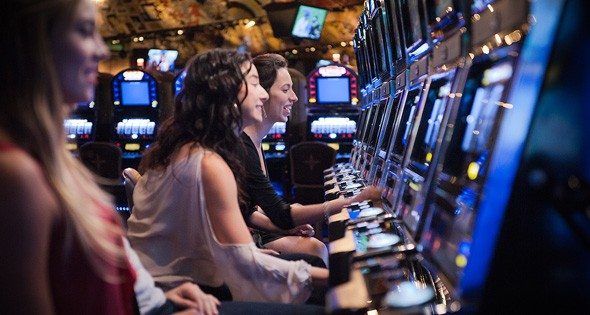 Coming to the next game rule, the face cards carrying the value of 10 are not allowed to split. Suppose there are face card values of the queen with diamond and jack with heart, they are not allowed to split. One can not double down after you split the cards. Also, Multi-hand classic blackjack gold does not allow for surrender in the middle of the game. However, if there is no ace with the dealer, then you are allowed for an early surrender.
Multi-hand classic blackjack Gold Insurance side bet
There is insurance bet along with the main bet. This side bet allows the player to win 2 to 1, and the blackjack itself pays the player 3 to 2. Multi-hand classic blackjack offers the player totally distinct features and game rules compared to other blackjack games.

To Sum up
Multi-hand classic blackjack gold allows for a huge strategy to win. One can master this game by playing it in depth. As you master the huge blackjack strategies, you can roll huge money into your pockets.