Jacks Or Better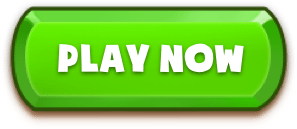 Microgaming's Jacks Or Better Poker will allow players to win when they have a couple of the Jacks Or Better, as the name suggests. You can learn more about this online video poker by reading the review below.
Understanding Jacks Or Better Poker
The setup of this video poker game is basic. You have your five playing cards located at the lowest part of the playing screen. The paytable of this Jacks Or Better Poker is above your playing cards. You also get a chart displayed on the left-hand corner of your screen. This chart displays all your winnings for each round.
In the Jacks Or Better Poker game, players can decide on a number of 'Hands' to play. They can choose between 1 and 25 Hands. Whatever 'Hand' you select will be displayed in the middle of the screen and on the pay table.

Get To Know How This Video Poker Is Played
The objective of this Jacks Or Better Poker as mentioned earlier is for players to make a 'Hand' that has a couple of the Jacks Or Better valued cards. Players are given a single opportunity to keep some chosen playing cards, while they can substitute the other cards that are available.
The game starts when you click on the 'Round Green Coloured Button' that is located centrally and at the lower part of the screen. Once this is done, you will be dealt your initial five playing cards. You can click on the 'Hold' button to keep the cards you prefer. If you want to substitute playing cards just click on the 'Round Green Coloured Button'. When you are dealt cards that can help you win, they are kept automatically for your benefit by the game.
Win In This Jacks Or Better Poker Or Try, Try And Try Again!
Once you have a couple of Jacks or higher you will win. However, if you do not have a winning combination all you need to do is click on the 'Round Green Coloured Button' to play again. You can keep trying until you are victorious.
You can gamble your winnings in this video poker game. There is a 'Gamble' button on the playing screen, you will activate the Gamble feature by clicking it. In this round, you can gain a 2x multiplier on your winnings, or lose your entire winnings as well. You play by guessing if one of four face-down cards will be higher at face value, then a face-up card turned by the dealer. Players get to play this round a total of five times and can collect their winnings at any time.

To Sum Up
The RTP of this video poker is 98.40% for bet levels 1 to 4, whilst for bet level 5 the RTP is 99.56%.