50X Wagering the bonus amount before withdraw. Valid for 90 Days from receipt. Free spins/money offer: valid for 7 days from receipt. Subject to site and Slots Mobile Casino full bonus policy.
Blackjack 3

Blackjack 3 is a game developed by NYX. There are many versions of Blackjack game with this being one of them. If you are familiar with the game of Blackjack, then you won't anything much different from that. There is only 1 exception in this Blackjack game, which is that 3 hands can be played at a time in every round. This game can be played at any NYX casino.
How to play Blackjack game?
There are variegated special features in this Blackjack game, that include Insuring hands, Splitting, and even Money and Double bets option. This game is played with 6 decks, each having 52 cards. The players can bet on one, two or three hands and that too at the same time. All you have to do, is to collect more points than with the dealer and without getting more than 21 points.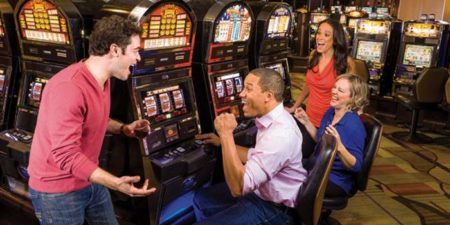 Each card has some value in points. After the players have dealt with 2 initial cards, they have an option of "hit", "stand" or "double". Only 1 of the 2 cards dealt is faced upwards. If the player has hit more than 21 points he will lose. Moreover, if the dealer has more than 21 points, then his hand will also go bust and will thereby lose the game. The highest hand will win provided that the bet can be doubled. Upon this, one extra card will be dealt to the player. If an ace comes up with the dealer as the first card, then the player can put "Insurance" on his hand. And if the dealer has a Blackjack, players will be paid according to the paytable.
If the Blackjack is with the player and the dealer has an Ace as the first card, the player has a chance of being paid "Even Money" which means that the player wins doubles his bet. If the player doesn't take "Even Money" option then there is a Blackjack with the dealer, and this feature is known as a "Push". Whenever there is a "Push" then the bet is returned to the player. The Blackjack will pay in the ratio 3:2, Insurance will pay in the ratio 2:1, win will pay 1:1, even money will pay 1:1 and as told above, the push will return the amount at bet back to the player.
To sum up

This Blackjack Game possesses an awesome payout of 99.5% and is enjoyed by all the players. Since table games have always been popular and Blackjack too also has managed to entertain its players. So try your hands on this Blackjack Game today itself, and try out your luck.