American Roulette

American Roulette is developed by Microgaming. What makes American Roulette different from the other versions, is that its roulette wheel has '38' slots instead of the standard '36' slots. The additional two slots are for a 'Double' (0) and 'Single' (0) zero. Read the review below to know more about this version of online roulette.
Getting To Understand American Roulette
As mentioned before, in American Roulette there are two additional slots comprising of single and double zeros. Players can derive more details about the rules of this online roulette by visiting the 'Help' menu on the playing screen.
Unlike other roulette versions that have 36 slots on the roulette wheel, American Roulette has a total of 38 slots, and the Double zero places the house edge of this version at a much higher level than similar online roulette versions.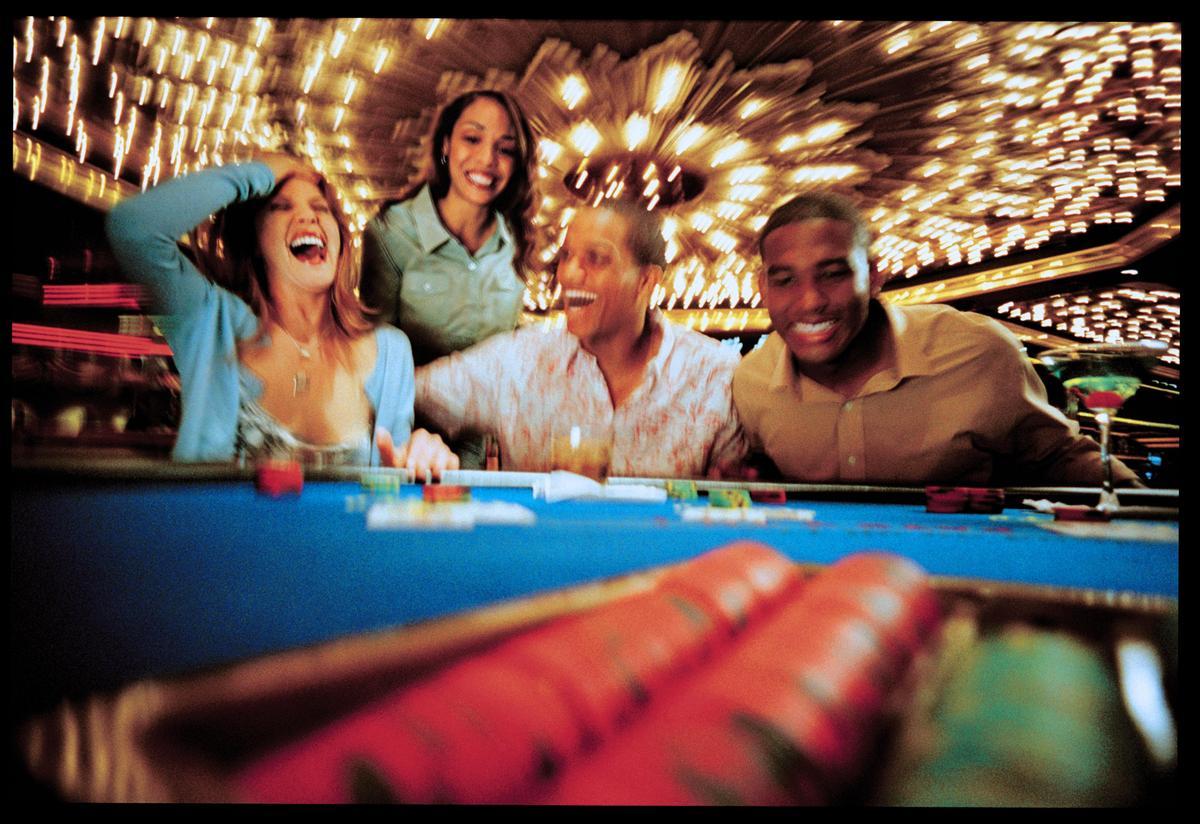 Knowing What 'Inside' And 'Outside' Bets Are
In American Roulette, you can place both 'Inside' and 'Outside' bets. The 'Inside' bets are placed on a number or if you prefer, on a group of numbers. The group of numbers can be anywhere from two to as much as six numbers in all. In 'Outside' bets players can place their bets on colours, or a larger group of numbers, or on a combination of colours and number groups.
The Types Of Bets And Their Payout Rate In American Roulette
'Outside' bets have much lower odds compared to 'Inside' bets. For 'Outside' bets you have between 1:1 and 2:1 odds while 'Inside' bets have odds as high as 35:1. You can check out the list of possible bets and their respective payout rates below.
For 'Outside' bets;
Even bets have a payout rate of 1:1.
A dozen or Column bet has a 2:1 payout rate.
For 'Inside' bets;
With a Six Number Line bet you have a payout rate of 5:1.
A Five Number Line bet has a 6:1 payout rate.
A Square bet has a payout rate of 8:1.
In a Street bet, you have a payout rate of 11:1.
A Split bet gives a payout rate of 17:1.
With a Straight Up bet, you have a 35:1 payout rate.

To Sum Up
American Roulette comes with clearly detailed graphics. However, the sound effect is pretty much standard. Players have different betting options and can boost their payout if they play 'Inside' bets which have higher odds and payout rates.