3D Roulette review
3D Roulette game is one of the most popular casino online roulette games brought by Iron Dog. The game's graphics resemble the real live Roulette game and excites even more than the live one. This Roulette wheel is so engaging and the music track in the background is also very attractive. Designing of the betting table is simple yet practical.
Casino Online Roulette Gameplay
The player can challenge for huge in the race track area for bets like voisins, tiers and so on. If the player wanna face the challenge and place the bet, he can select any of the coins placed on the left side of the table. The minimum bet of casino online roulette starts with £0.5-and ends up to a maximum of £150. Just select one chip and hover over the table. One can see different variables featured on the table. Place the bet wherever you feel to win. Arrange as many numbers of chips wherever you want. You can bet again or double the bet, you can go to options at bottom of the table.
By arranging all the bets, you are ready to go. Once, you hit the spin button, the wheel accelerates super smooth and the view is realistic. The ball spins to stop at any of the 37 chambers numbered 0-36. A pointer is present on the wheel that displays the numbers spinning on the wheel. The wheel turns faster than the live Roulette wheel and hence many people prefer virtual roulette than a live one. When the spin has come to an end, it shows the results and clears all the chips.
Casino online roulette extra features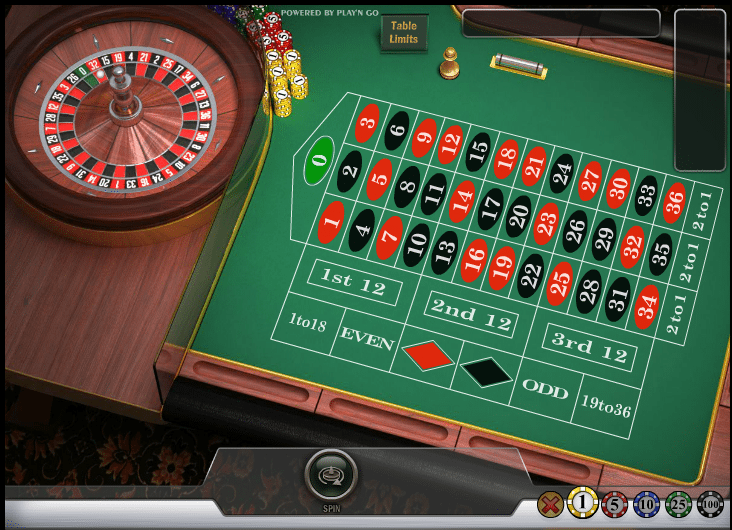 The settings tab appears at the top of the table where you can adjust the sound according to your requirements, modify the speed levels, and adjust the number of spins. History tab is present at the left side, and you can find the stats on the right of the table. Stats symbol shows some hot and cold numbers appearing on the table.
However outside bets display some percentages which give scope to analyse particular zone which we made bet. Coming to La-partage, it is the special feature offered by Iron dog studio. Whenever you bet for even money, that is red or black and the ball lands zero, then the player gets 50% cashback for the even money bet. This feature occurs rare and is generally found on French roulette.
To Sum Up
This is a beautiful 3D casino online roulette game with unique graphics and the La-partage feature is one of the exclusive features of the game. Indeed, a must try for all the Roulette-lovers.